The Benefits of Selling Your Home with a Real Estate Agent
Selling your home with a real estate agent can offer several benefits that can make the selling process smoother and more efficient.
Here are some of the key advantages:
1. Expertise and Experience: Real estate agents have specialized knowledge and experience in the home-selling process. They understand the market dynamics, pricing trends, and how to effectively market and sell properties. This expertise can help you navigate the complexities of real estate transactions and optimize your selling strategy.
2. Pricing Guidance: Determining the right listing price is crucial for attracting potential buyers and maximizing your returns. Real estate agents can conduct a comparative market analysis (CMA) to assess the value of your property and recommend a competitive yet realistic listing price.
3. Marketing and Exposure: Agents have access to multiple listing services (MLS) and a wide network of industry contacts. They can effectively market your property to potential buyers through various channels, including online listings, open houses, and advertising, reaching a broader audience.
4. Negotiation Skills: Negotiating with buyers can be a challenging task, especially when emotions are involved. A skilled real estate agent can handle negotiations on your behalf, striving to secure the best possible price and terms while protecting your interests.
5. Time Savings: Selling a home can be a time-consuming process, involving paperwork, showings, and communication with buyers and other parties. By delegating these tasks to a real estate agent, you can focus on other aspects of your life without sacrificing the quality of the sale.
6. Networking and Connections: Real estate agents have a vast network of contacts in the industry, including other agents, potential buyers, and service providers. These connections can be valuable in finding qualified buyers and accessing resources to make the selling process more efficient.
7. Handling Legalities and Paperwork: Selling a home involves a significant amount of paperwork, including contracts, disclosures, and various legal documents. A real estate agent can guide you through these processes, ensuring that all necessary paperwork is completed accurately and on time.
8. Objective Perspective: Emotions can play a significant role when selling a home, potentially clouding judgment and decision-making. A real estate agent can provide an objective viewpoint, offering advice based on their experience and market knowledge.
9. Faster Sales: With their expertise and marketing strategies, real estate agents can often sell properties faster than if you were to sell on your own, saving you time and potentially avoiding prolonged carrying costs.
10. Assistance with Closing: The final stages of a real estate transaction, including the closing process, can be intricate. A real estate agent can assist in ensuring a smooth closing, addressing any last-minute issues that may arise.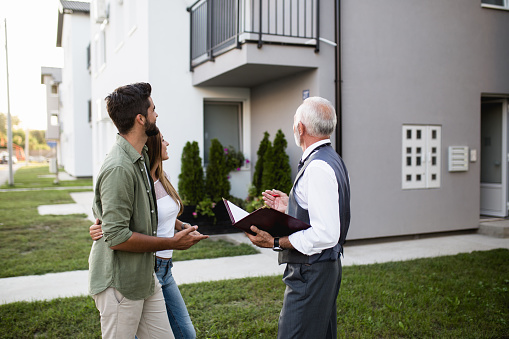 While selling a home with a real estate agent involves paying a commission, many homeowners find that the benefits outweigh the costs, as the agent's expertise can lead to a more successful and stress-free sale.
For all your REAL ESTATE needs kindly contact CAPRI JET REALTY at (347) 450-3577!!